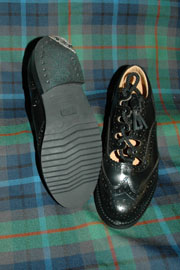 © The Kiltmaker;s Apprentice
Gillies Brogues - Pipers
$160.00 (Usually ships in 3 to 5 days)
"Pipers Ghillies" for the band member who is on their feet all day. Rubber Sole and Heel, full length high density padded insole, padded top-line for extra comfort and premium quality full leather upper. Sizes US 6-13.